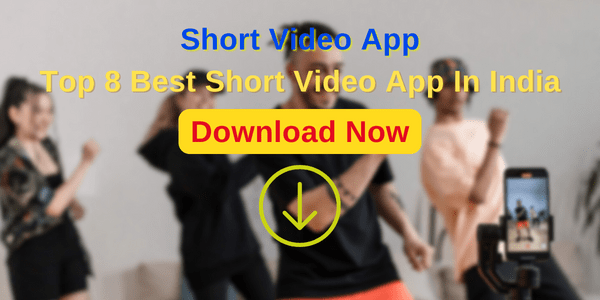 top 10 short video app in india | best short video app in india | most popular short video app in india | top short video app in india | most used short video app in india | india's no 1 short video app in india | short video earning app | best short video app | indian short video app | #short video app | short video app list | download trending video app
---
Do you want to download the most popular and best short video app in India in 2023? (Short Video Making & Earning Money Apps)
Nowadays, the popularity of short video apps has increased a lot all over the world. Everyone wants to watch short videos, and many want to make their short videos.
---
The world's first short video app is Vine. It is an American short video hosting platform created in 2012. Users could share 6-second videos in this app.
But after the arrival of the Chinese short video app Tiktok in India, people started watching and making more short videos, increasing its popularity rapidly Tiktok settled in everyone's mouth.
But the faster Tiktok gained popularity, the sooner it got banned in India in June 2020. In such a situation, people want the best short video app like TikTok.
There are many short video apps launched after TikTok in India, Here I have shared the top 10 best short video apps for you in this post.
---
Top 18 Best Short Video App In India List 2023 – Video Making & Earn Money
1. Chingari – Indian Short Video App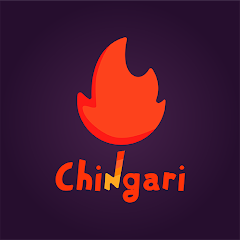 Chingari is India's Best Short Video App – As its name suggests. 50 million users have downloaded it on the play store, and this app has got a rating of 4.5.
In this app, you can create any type the short video, funny, dance, and more. If you want to enjoy short videos, there are all kinds of videos in all Indian languages you can see in Chingari.
Chingari short video app also gives its creators a chance to earn.
Features:
One Of The World's Fastest-growing Short Video Apps
Exciting AR Filters, And Lip-sync
Easy-to-use Layout
A Lot Of Filters, Stickers, And Editing Features
2. Instagram Reels – #short Video App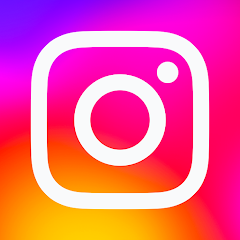 You Must Have Heard The Name of Instagram, the best social media platform in the world, Launched On 6 October 2010. Instagram is a photo and video-sharing platform owned by Facebook.
In 2019, Instagram enabled a short video-sharing feature called Instagram Reels. Instagram reels are 60 to 90 seconds. You can enjoy all kinds of short videos in different languages on Instagram.
Instagram is the best platform for short video creators to increase their followers and earn in return for their hard work.
Features:
Tons of filters, editing options, and stickers
You can create images and videos of amazing
You can go live on Instagram and interact with your fans/friends.
Enjoy short videos in every language
3. Josh | #short video app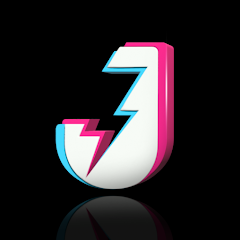 Josh is a popular app to enjoy trending short videos in India. It offers content from a variety of genres, including daily challenges, creative trends, entertaining, fun, lip-sync, and DIY.
This means its name is Josh it will give you "Josh" (enthusiasm).
You can enjoy, you can create. A short video on Josh lets your fans do a duet with it. Also, watch the latest videos from your favorite creators.
Features:
Creative filters and stickers
Create innovative and imaginative videos
Cut, split, join
Share in second
user friendly
4. Moj – Made In India | Short Video App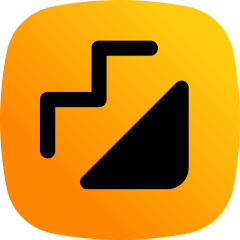 आज की जिंदगी शार्ट है, कपडे शार्ट है, शार्ट वीडियो है और मस्ती करनी है MOJ पे।
Today's life is short, clothes are shorts, videos are short, and we have to have fun on Moj.
Moj is India's popular short video app, launched by ShareChat. If you are a creator, you can show your inner talent to the world in fun. The best app in India to enjoy short videos. Downloaded by 10crore+ users on the Play Store and rated 4.2.
Moj short app is among the 10 most popular apps.
Features:
Thousands Of Special Effects, Stickers, And Magical Emoticons
Promote short videos using the hashtag
You can create duet videos
No Live feature
5. Mx Takatak – Short Video App In India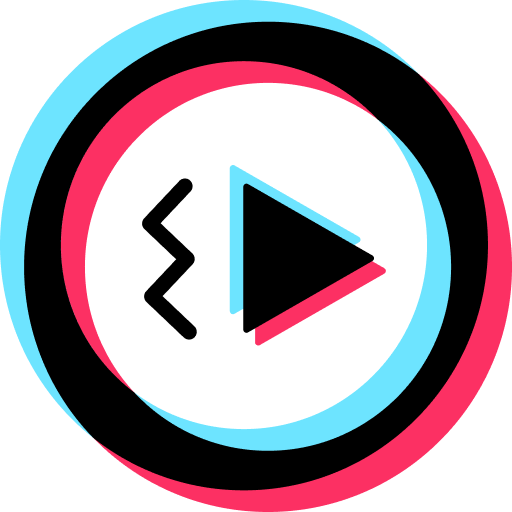 MX Takatak is famous for Dialogue Dubbing, short music videos, funny videos, dialogue dubbing videos, dance videos & more in different languages. Talented and aggressive creators can create Wonderful short videos with thousands of filters, effects, and more features MX Takatak has.
MX TakaTak is an Indian-made short video app developed by Ankush Sachdeva, CEO, and Co-Founder of ShareChat and Moj. Alternative MX TakaTak was made in India after the Indian government banned 59 Chinese apps, including the popular video-sharing app TikTok.
Now its name has changed to Moj Lite+ 1000M+ Downloads on the Play store and has a 4.2 overall rating.
6. Tiki: Short Video App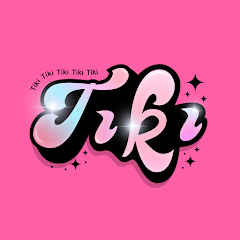 The Tiki app is also a popular short video platform. For some time, this app has achieved growth in the Indian market. The Tiki app was launched in India in February 2021 and became a widely used short video app in India.
5Cr+ and a 4.5-star rating on the play store mean the app is one of the most trusted in India to enjoy short videos.
YouTube app is a popular video platform all over the world and It is the best indian video app. It is also an official platform in a way. Recently, YouTube has also introduced a feature of short videos, called YouTube Short. Youtube shorts is the all-time best in my view to create and enjoy short videos.
You can enjoy long videos and short videos only on one platform.
YouTube is a boon for short creators – people are earning millions by making YouTube short videos. What is your opinion on youtube shorts, tell me in the comment box.
8. Zili | Short Video Earning App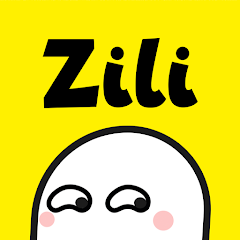 Once Zili is opened on mobile, it means that you are never going to be bored. Trending videos, funny sketches, movies excerpt, stories from around the world, the great dancer, and fresh music will never leave you alone.
I enjoy Desi Shorts of India through Zili App, the Best Shorts App with 10Cr+ Downloads and 4.3 Stars on Play Store that will never be lazy.
The Zili best Short Video Apps for India – try out now.
Indian video app – Facebook, the best short video app, offers a user-friendly platform for creating and sharing short video content. With a large global community, it provides an opportunity to reach millions of users and gain likes and comments from your fans, similar to TikTok. By uploading original and innovative short videos on Facebook, you can establish yourself as a top influencer and connect with a diverse audience. Begin your journey of making fantastic videos on the Facebook app today and unlock your potential as a social media influencer.
10. Roposo | Indian Video Apps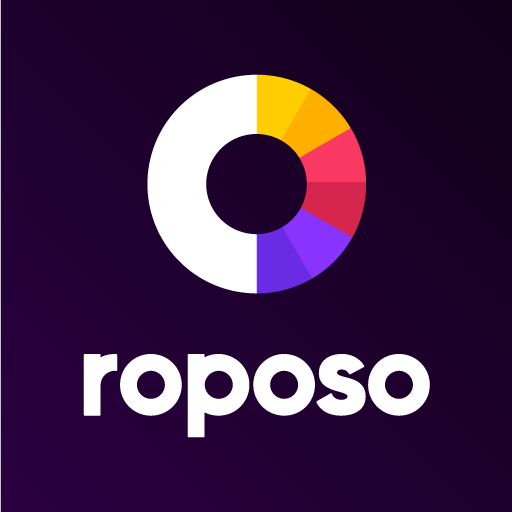 In this list, the most popular short video app in India is Roposo. top 10 short video app in India, which has evolved from its initial focus on fashion to becoming a platform where users can publish short videos and monetize their content. With easy video uploading and a seamless feature, we highly recommend downloading Roposo the Indian short video app. The app boasts excellent editing features, including options like stage light, contour light, daylight, studio light, and mono light, as well as stickers and filtered effects to add an artistic touch to your videos.
Roposo goes beyond being just a short video platform and offers various additional features. Users can go live on the app, turning it into a social networking and live shopping experience. Through the Live Shopping feature, users can explore and purchase the latest trends showcased by their favorite celebrities and influencers.
Roposo ensures the quality and trustworthiness of the products, with great offers and deals, free shipping, cash on delivery, easy returns and refunds, and convenient payment options like UPI, Credit Card, Debit Card, Net Banking, PhonePe, Paytm, and more. With Roposo, you can immerse yourself in a vibrant social network, explore the latest fashion trends with short videos, and enjoy a seamless shopping experience.
11. Snapchat | App For Short Video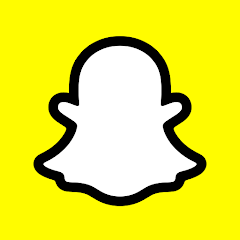 All of you know about the Snapchat app, this is the top 5 short video app in India and the new short video app in India. It offers a unique experience with its innovative features.
With Snapchat lenses, you can add captivating 3D effects to your short videos, enhancing their visual appeal. The app provides a plethora of original ideas to incorporate into your videos, ensuring your content stands out and goes trends.
Additionally, on the best short video platform like Snapchat, you can easily add friends and share your short videos with them. The app's Spotlight function enables you to quickly share your video footage with a wider public audience, gaining more visibility for your content.
The Bitmoji tool allows you to create a personalized avatar, representing your identity in the Snapchat community. Furthermore, Snapchat allows you to share 60-second-long snaps with your friends, fostering engagement and building a fanbase on its popular video platform. Embrace the creative possibilities of Snapchat and connect with a vibrant community of short video enthusiasts.
12. Sharechat | trending video app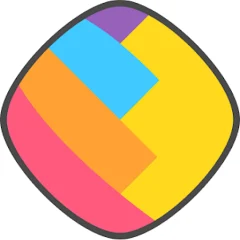 Indian video app – ShareChat, the trending app in India for short videos, stands out among other best short video apps with its unique features and regional language support.
Unlike other best short video platform, ShareChat allows users to send private messages and tag others, fostering more personalized and interactive experiences.
By utilizing the tagging tool, you can easily share your short videos with individuals who share your interests, creating a community of like-minded users.
ShareChat supports 14 regional Indian languages, ensuring inclusivity and allowing users to express themselves in their preferred language. The app also offers a personal chat feature called "Shake-N-Chat," enabling users to engage with video content through interactive conversations.
With ShareChat, you can dive into a vibrant ecosystem of short videos, connect with others, and explore diverse content in your preferred regional language.
13. Trell | No 1 Short Video App In India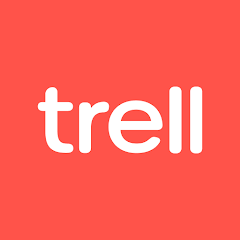 The Trell app is also a popular and #short video app in India, that offers a dynamic platform for users to create and share engaging short video content. With a focus on lifestyle, travel, and entertainment, the Trell short video app allows users to showcase their experiences and talents through short videos.
The app provides a seamless interface for easy video creation and editing, enabling users to add filters, effects, and music to enhance their short videos. Trell encourages interaction among users through features like comments, likes, and shares, fostering a supportive and engaging community.
With a vast library of trending hashtags and challenges, users can explore diverse video content and discover new trends. Additionally, Trell offers various opportunities for content creators to monetize their short videos and earn money that's why it is the most popular short video app in India. Whether you're a travel enthusiast, a food lover, or a creative individual, Trell provides an ideal platform to share your stories, gain recognition, and connect with like-minded individuals across India. Join the Trell community and unleash your creativity through captivating short videos.
14. Mitron | Short Video Best App
Mitron, the #short video app in India, gained attention as a homegrown alternative to TikTok. With its array of features, Mitron allows users to create short videos, engage in lip-syncing, and produce funny dubbing videos. This Indian video app provides a unique opportunity for users to showcase their creativity and entertain their audience.
One of the notable features of the #short video app Mitron is its customizable video player. Users have the flexibility to personalize their online video player according to their specific needs and branding requirements.
With options to change colors, design elements, and player controls such as adaptive playback, video speed adjustment, and multi-language subtitles, Mitron offers a tailored viewing experience.
While Mitron initially faced a setback when it was removed from the Google Play Store due to privacy policy violations, it was later reinstated after updating its terms and conditions. The app is gradually progressing in terms of its user base and is looking to establish a stronger presence in the Indian market.
As one of the best short video app in India, Mitron provides a platform for users to express their creativity, entertain others, and potentially earn money from their content. By leveraging its features and engaging with the Mitron community, users can explore their talent, connect with like-minded individuals, and contribute to the growing landscape of short videos in India. Download it for a short video earning app.
15. Vimeo | Indian Reels App
Vimeo, Although It Is Specifically Not An Indian App, Is A popular and highly regarded platform for short videos widely used in India. It offers a range of features that make it an excellent choice for creators and shorts viewers alike.
With its intuitive interface and professional-grade video quality, Vimeo stands out as one of the best short video apps available.
While it may not focus exclusively on Indian content, users in India can still leverage Vimeo's powerful tools to create, share, and monetize their short videos. With its robust earning opportunities, Vimeo allows content creators to generate revenue through their short videos, making it a preferred choice for those seeking to monetize their creativity.
Whether you're an aspiring filmmaker, an artist, or simply want to share your passion through short videos, Vimeo provides a versatile and feature-rich platform that caters to Indian users looking for the best short video app experience. That's why we have listed Vimeo as the best short video app in India and Indian video app.
16. WeChat | Chatting and Video Calling App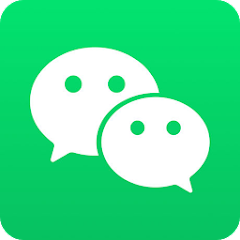 WeChat is a well-known messaging, calling, and social media app, but If you are a lover of multipurpose apps with short video features, then WeChat will also be the best short video app for you.
WeChat is one of the best platforms that offer various features, like messaging, voice calling and video calling, and social networking.
17. Triller | All Short Video Apps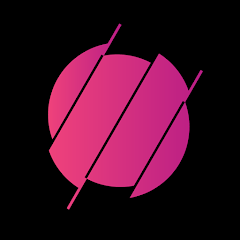 Indian video app – Triller, the best, trending, and most popular short video app in India and the world, offers an exceptional platform for creators and viewers alike. With its powerful video editing features, including AI-powered auto-editing, users can effortlessly produce professional-looking short videos. Triller's vast music library enables the seamless integration of popular tracks into videos, allowing creators to enhance their content and engage with the latest trends.
The app's dynamic and interactive community fosters collaboration and discovery, while its user-friendly interface makes it easy to navigate and share content across various social media platforms.
For Indian it is the most popular short video app in India. Whether you're an aspiring influencer or simply looking for entertaining and creative short videos, Triller provides an immersive and engaging experience that makes it the go-to choice for millions of users worldwide.
18. LitLot | Best App For Short Videos
LitLot, the best, trending, and most popular short video app, is an Indian-based platform that allows users to create and share short music videos. With a user-friendly interface and convenient features, the app caters to users of all ages. While it may have fewer editing and filter options compared to other apps, LitLot stands out with its beloved freehand drawing feature. The app has gained significant popularity with over 1 million downloads on the Google Play Store, making it a go-to choice for users seeking a simple and enjoyable short video experience in India.
---
Related Apps Download:
---
Best Short Video App In India FAQs
✔ Which Short Video App Is Best In India 2023?
Youtube short and Moj short video apps are the best in India in 2022. Crores of people and short lovers use these apps and enjoy shorts worldwide.
✔ Which app is best for short video making?
Chingari, Josh, and Moj apps are the most popular for creators to make beautiful short videos. Thousands of filters, motion effects, shapes, stickers, and many short editing features.
✔ Which is the best short video app in India to earn money?
For those who want to earn money by making short videos, and want to become famous, YouTube Short is the best because when your shorts become viral, then you get a reward of $100 to $10,000 from YouTube Short Fund.
✔ Which is better Josh or Moj?
Josh or Moj is better both have thousands of features and enjoy fun short videos from around the world with these apps.
---
Conclusion | Best Short Video App In India
In conclusion, the Indian short video app platforms offer a diverse range of options for creators and viewers like you. Here, We've explored the top 18 best short video apps in India – most popular short video app list in india, each with its unique features and strengths.
From the globally renowned TikTok and its Indian alternative Mitron to the regional language-focused ShareChat and the innovative Triller, these apps cater to different preferences and interests.
Whether you're seeking a platform for showcasing your talent, connecting with like-minded individuals, or simply entertaining yourself with engaging short videos, there's an app for everyone.
With the ability to monetize content and earn money, explore trending hashtags, and leverage advanced editing tools, these apps empower users to unleash their creativity and build a thriving presence in the dynamic world of short videos.
So, take your pick from the top 18 best short video app in India, and embark on an exciting journey of content creation and consumption in the palm of your hand. Do you need more, please comment below. Thank You!
---